'Celebrate with 8' Game Day recipes directly from the Bottom Left of the Mitten blog that will feed all the fans!
Learn more about 'Celebrate with 8' on Bottom Left of the Mitten here.
Chunks of tender beef, tomatoes, spices, and jalapeno come together beautifully in this Instant Pot No Bean Beef Chili. Hearty and full of flavor you will not miss the beans in this chili at all.
This BBQ Chicken & Bacon Sandwich recipe has all my favorite things in it!
Sliced chicken piled high with bacon and crunchy homemade coleslaw then drizzled with BBQ sauce.
This Mac and Cheese for a Crowd has only a few ingredients and comes together easily. Set it and forget it in the slow cooker so you can enjoy the party and not be stuck in the kitchen.
This chicken wing recipe will make sure you don't miss saucy wings at all. Dry Rub Chicken Wings are rubbed with a smoky and sweet coating then baked to crispy perfection.
Layers of crispy waffle fries, crunchy bacon, creamy ranch then topped with melted cheese. All made in the air fryer and minimal cleanup. Air Fryer Loaded Waffle Fries are just what snacking should be, easy and delicious!
Crispy tortilla chips, smoked sausage, a mix of peppers and onions drowned in beer cheese sauce. For the main dish or easy appetizer, Smoked Sausage Nachos are not your ordinary finger food.
Do you love hot dogs? How about bacon? Now, how about garlic aioli? Let's put those all together to make this Bacon Wrapped Hot Dog. Crack open a cold beer and dive into a different way to eat hot dogs.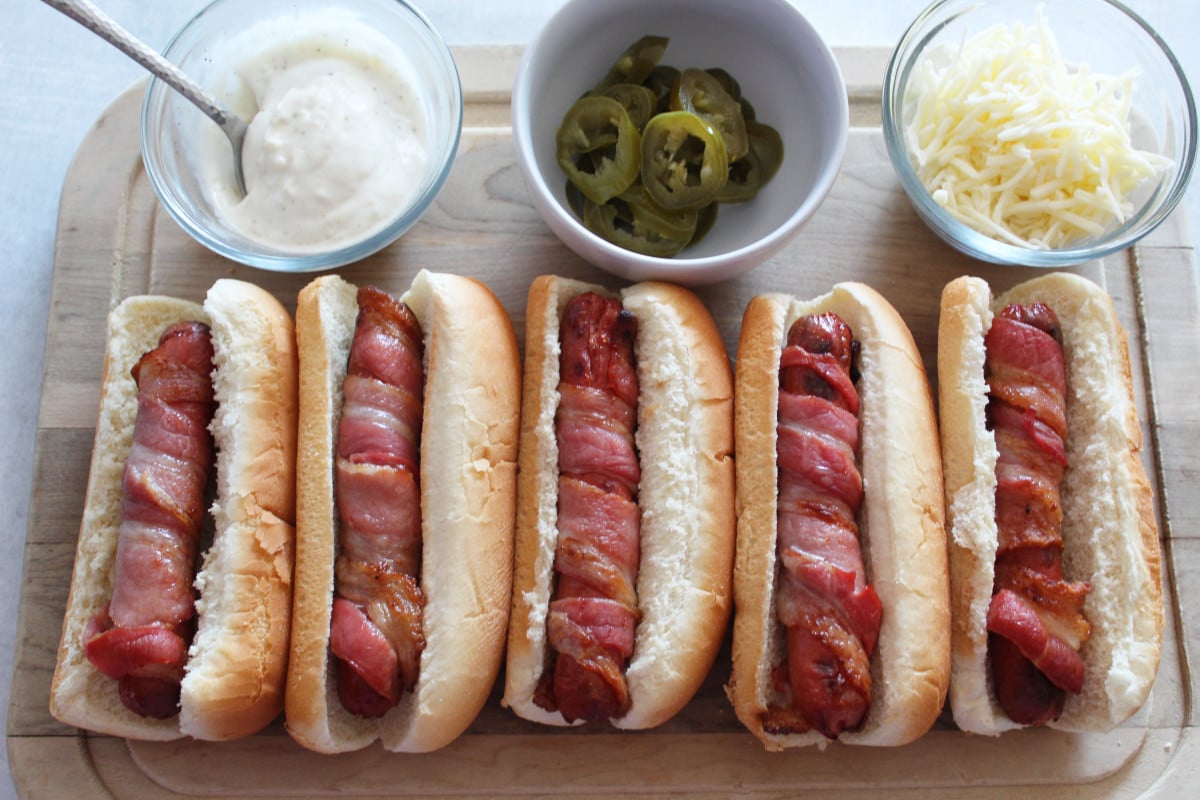 Tired of the same old tacos? Looking to give fries a new life? Then try these Fiesta Fries for dinner or at your next party.
"If you're not gonna go ALL the way, why go at ALL?"
– Joe Namath, New York Jets
*Affiliate links are included in this post. Please read my Discloser Policy.
Last Updated on April 18, 2020 by Erin@BottomLeftoftheMitten